FASTFRAME: Houston's Picture Framing Experts
At FASTFRAME, custom picture framing is all we do, and all work is done locally in our, Houston picture frame shops.
View Store Locations and Maps
2621 S. Shepherd Dr., Suite #180
Houston, TX 77098
HOURS:
Mon-Fri: 10A-6P
Saturday: 10A-5P
Sunday: Closed
Googlemaps/Directions
6535 Woodway Dr.
Houston, TX 77057
HOURS:
Mon-Fri: 10A-6P
Saturday: 10A-5P
Sunday: Closed
Googlemaps/ Directions
2,000+ Picture Frame Styles In Stock
FASTFRAME has the largest selection of picture frames, mats, filets, liners, and glass in Houston. All work is done locally in our bonded and insured Houston picture frame shops.  We use premium frame moulding from suppliers such as Roma© and Larson-Juhl©, all our glass is 99% UV-resistant, all our materials and glue are acid-free.
For home, for business, for museum display -- Fastframe is your answer for picture framing. We frame it right the first time, and our work is backed by our industry-leading Satisfaction Guarantee!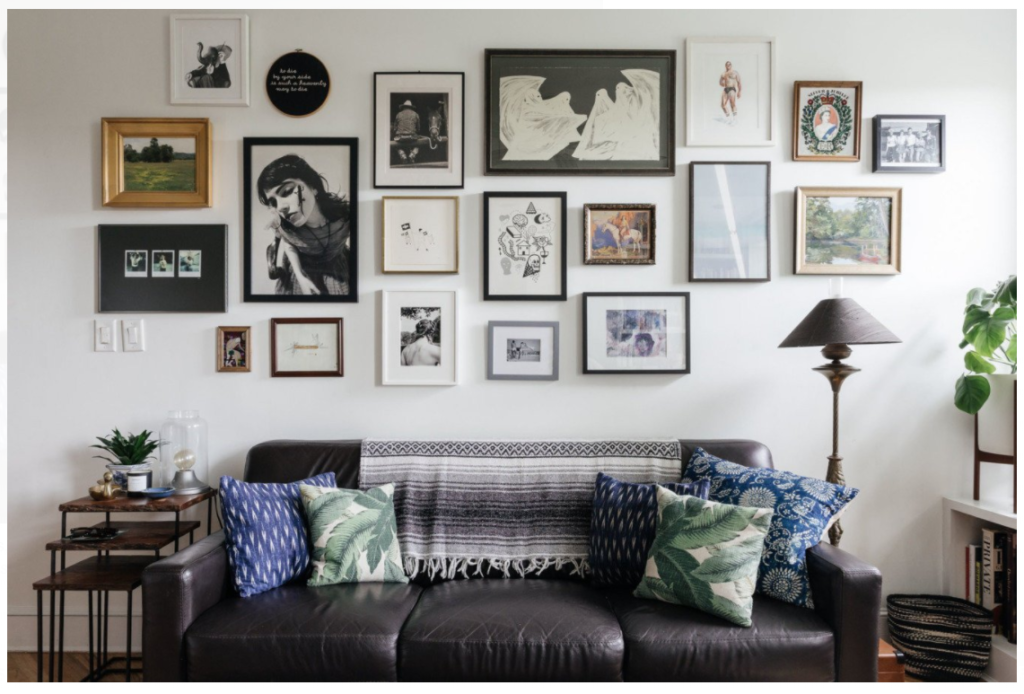 Over the years I've read many articles on the 'right' way to do gallery walls in your home. Opinions are all over the board: meticulously lay out a grid so your wall doesn't look cluttered or thrown together, start with a theme, or set a color pallet, or use the same frame…opinions are endless. So where do you start? With things that you love. It's that simple. Think of your home as Your own personal gallery, hang pieces that you love and reflect your journey. Worry a whole lot less about color pallets or whether pieces are exactly or dynamically placed. Have fun with it, put up pieces that elicit feelings. Below are some examples gallery walls I found in a quick search…you can see how some mix art with photos, color with black and whites, kids art with prints…again, there are no rules, the options are completely up to you. Master Bedroom Gallery …more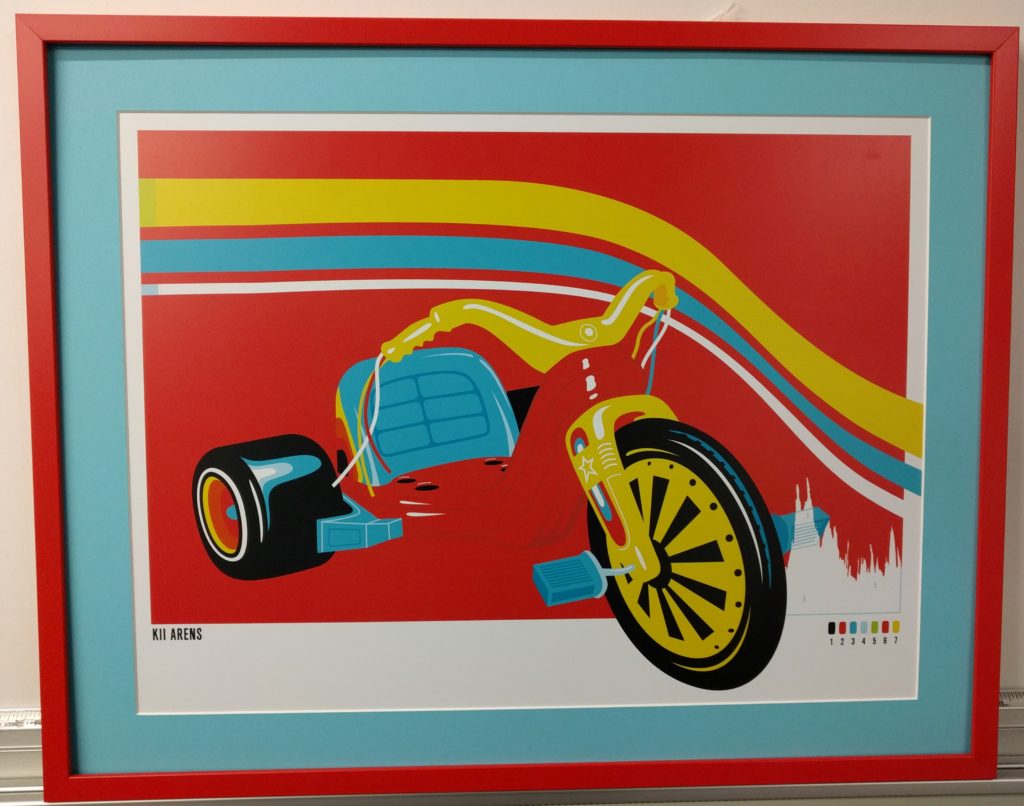 Very fun pop art Big Wheel lithograph with bold primary colors for a child's room. And just because it's awesome, for those who don't remember or who weren't around, the Big Wheel has been around for a looooooong time!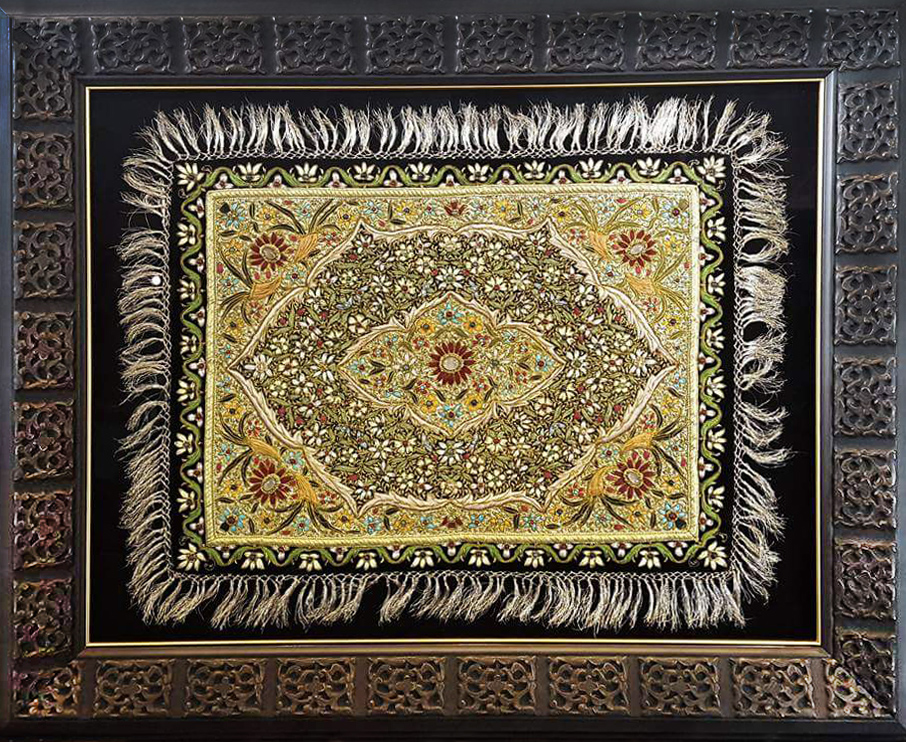 From cloth sports jerseys, to needle-point, to heavy textiles, such as this rug, we can professionally mount, protect, and frame it. This classic beaded rug (pictured) is mounted on black linen, and surrounded in a Bella frame with Moroccan-reminiscent relief …more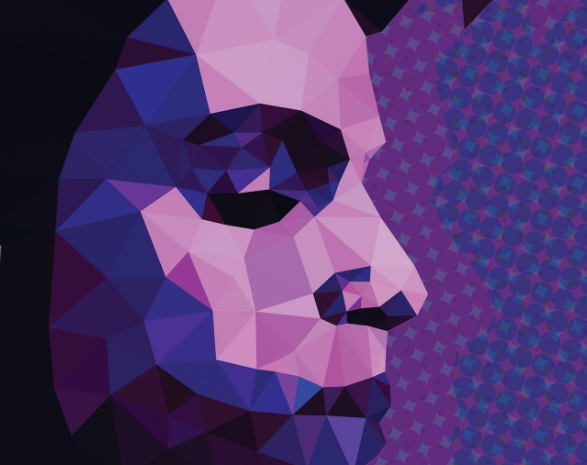 So maybe the Vikings won't get to sport purple jerseys in the SuperperBowl, and maybe it has been 34 years since Prince released "Purple Rain," but make no mistake, Purple is back. Ultra Violet, to be exact. The Pantone Color Institute …more
FASTFRAME took phenomenal care of me! They framed and mounted a folded American Flag flown overseas as a presentation gift for a colleague. The entire team was exceptionally friendly, insightful, and easy to work with. While I was not on a tight schedule, they took the time to provide a due date and updates along the way.

Daran G. - Yelp.com review
I just picked up my artwork from this location and I couldn't be happier with my experience. There is a ton to choose from, which, can be overwhelming at first. But, the time they spend with you and the know-how of the employees truly makes everything a breeze.

George C. - Google review
I have been coming back to FASTFRAME for over 10 years with all my framing needs. Each member of the staff is always friendly and extremely helpful when selecting the best options to complement my wall art. I was most impressed with the shadow box they created for a commemorative gift I received.

Jacob L. - Yelp.com review
I love FASTFRAME! They are very reasonable and the service is second to none. They must have framed upwards of 10 or 15 things for me and they always do it quickly and help me pick the perfect frame, mat, etc.

Adrian H. - Yelp.com review